Making the Ethical Decision: Principled Entrepreneurship
Tuesday April 7, 2020
In uncertain times, how should entrepreneurs use their businesses and skills for good and not for profiteering.
Tom Byers is the faculty director of the Stanford Technology Ventures Program (STVP)
Laura Dunham is is an associate Dean and Chair at the University of St. Thomas' Schulze School of Entrepreneurship
Jon Fjeld is an entrepreneur and professor of Philosophy at Duke University
Or ... listen to the recording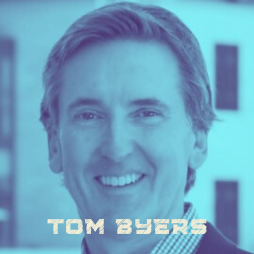 At Stanford University since 1995, Professor Tom Byers focuses on education regarding high-growth entrepreneurship and technology innovation. He is the first holder of the Entrepreneurship Professorship endowed chair in the School of Engineering, and is also a Bass University Fellow in Undergraduate Education. He has been a faculty director since the inception of the Stanford Technology Ventures Program (STVP), which serves as the entrepreneurship center for the engineering school. His current activities at STVP include its Principled Entrepreneurial Action and Knowledge (PEAK) project, its Mayfield Fellows work/study program in entrepreneurial leadership, and its Stanford eCorner collection of thought leader videos and podcasts. He was the director and PI of the Epicenter, funded by the National Science Foundation to stimulate entrepreneurship education at all U.S. engineering and science colleges. Tom is a co-author of the "Technology Ventures: From Idea to Enterprise" textbook from McGraw-Hill, now in its 5th edition.
Tom is a Keohane Distinguished Visiting Professor at UNC-Chapel Hill and Duke University. He has been a recipient of the prestigious Gordon Prize by the NationalAcademy of Engineering in the USA and Stanford University's Gores Award, which is its highest honor for excellence in teaching. He is a member of the board of trustees at Menlo College and advisory boards at Harvard Business School and Conservation International. Tom was executive vice president and general manager of Symantec Corporation during its formation, and started his career at Accenture. Tom holds a BS in Industrial Engineering and Operations Research and an MBA from UC Berkeley. He also earned a PhD in Business Administration (Management Science) at UC Berkeley.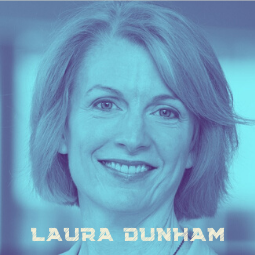 Laura Dunham, PhD, is the associate dean of the Schulze School of Entrepreneurship and a professor and department chair in the Entrepreneurship Department at the University of St. Thomas Opus College of Business.
Dunham joined St. Thomas in 2003 from the University of Virginia, where she earned her PhD and MBA from the Darden School of Business. She teaches undergraduate, graduate and executive programs on innovation and entrepreneurial strategy.
Dunham's research focuses on the managerial and ethical challenges involved in innovation and new business start-up and development. Before her doctoral studies, she worked as a management consultant in the strategy division of Renaissance Worldwide, helping clients such as Oracle, IBM, Lucent and GTE identify, evaluate and develop new growth initiatives.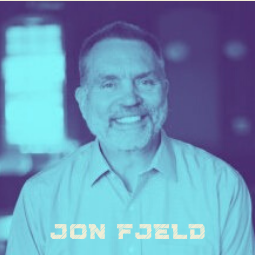 Jon Fjeld serves as the Director of the Innovation & Entrepreneurship Initiative at Duke University. The I&E Initiative is a university-wide effort to stimulate and teach innovation and entrepreneurship to students, faculty, and staff across the university.
He has been teaching entrepreneurship and strategy at The Fuqua School of Business since 2005. He created a three-course sequence called the Program for Entrepreneurs that applies a disciplined approach to entrepreneurial ventures ranging from social ventures to life science and technology startups. He has taught strategy and entrepreneurship at all levels of the university, from undergraduate to executive MBA. In addition, he served as Executive Director of Fuqua's Center for Entrepreneurship and Innovation from 2005 to 2019. His primary focus is studying innovation in large and small firms.
Before returning to academia, he spent over twenty years in marketing, engineering, and general management in startups and public companies. From December 2000 until July 2004, he served as vice president of engineering for Align Technology in Santa Clara, CA. Between 1995 and 2000, he served as CEO of two RTP venture backed firms: Geomagic, a 3D software company, and NetEdge Systems, a data networking equipment company. Prior to that, Fjeld spent 13 years at IBM, where he served in a number of management and executive positions within the networking and software business units. He began his professional career as an assistant professor in the philosophy department at Duke University.
Fjeld holds a PhD and MA in philosophy from the University of Toronto, an MBA from Duke University, an MS in computer science from the University of North Carolina at Chapel Hill, and a BA in mathematics and philosophy from Bishop's University.
RESOURCES
Tom Byers
Jon Fjeld