Staying Mentally Strong
Thursday April 2, 2020
How do you stay mentally healthy in times of crisis so that you can be able to help others?
Arlan Hamilton is the founder of Backstage Capital and has an inspiring journey of going from homelessness to starting a VC fund
Kathleen Stetson is an entrepreneur coach and CEO of Rational Confidence
Brad Feld is an entrepreneurship thought leader and co-founder of Techstars and the Foundry Group
Or ... listen to the recording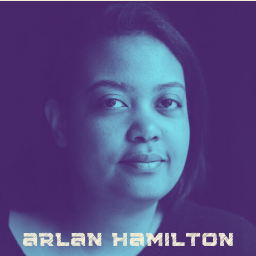 Arlan Hamilton built a venture capital fund from the ground up, while homeless. She is the Founder and Managing Partner of Backstage Capital, a fund that is dedicated to minimizing funding disparities in tech by investing in high-potential founders who are people of color, women, and/or LGBT. Started from scratch in 2015, Backstage has now raised more than $10 million and invested in more than 130 startup companies led by underestimated founders.
In 2018 Arlan co-founded Backstage Studio which launched four accelerator programs for underestimated founders in Detroit, Los Angeles, Philadelphia, and London. Arlan was featured on the cover of Fast Company magazine in October 2018 as the first Black woman non-celebrity to do so, and her new book "It's About Damn Time" comes out on Penguin Random House's business imprint Currency on May 5, 2020.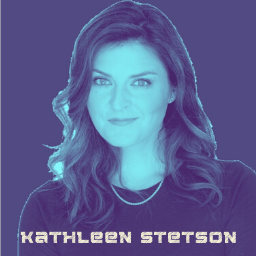 Kathleen Stetson, entrepreneur coach and founder of Rational Confidence, helps many-hats-wearing people better understand themselves and the world around them.
A former opera singer and acoustical engineer, Kathleen made her career bringing people together at the intersection of arts, science, and business. She founded a funded arts/tech startup while getting her MBA at MIT and co-founded MIT's Hacking Arts – the world's first arts+tech festival and hackathon, now in its seventh year – before consulting for startups and arts institutions, including the Los Angeles Philharmonic.
The depression she experienced during and after her first company's failure – coupled with a constant low-level migraine she has had since 2010 – spurred her extensive research into wellness, meditation, and mindfulness, which has culminated in the methodology she uses to help clients across the country. Her self-awareness program for MIT's 2019 delta v accelerator produced the first statistically significant data showing the benefit of self-awareness techniques for entrepreneurs. Her company, Rational Confidence, is a community of founders shifting startup culture away from burnout and toward self-awareness and healthier – and more successful – company cultures.
She holds a BA from Harvard, an MM from New England Conservatory of Music, an MS from Rensselaer Polytechnic Institute, and an MBA from MIT Sloan.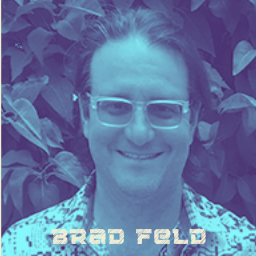 Brad Feld has been an early stage investor and entrepreneur since 1987. Prior to co-founding Foundry Group, he co-founded Mobius Venture Capital and, prior to that, founded Intensity Ventures. Brad is also a co-founder of Techstars.
Brad is a writer and speaker on the topics of venture capital investing and entrepreneurship. He's written a number of books as part of the Startup Revolution series and writes the blogs Feld Thoughts and Venture Deals.
Brad holds Bachelor of Science and Master of Science degrees in Management Science from the Massachusetts Institute of Technology. Brad is also an art collector and long-distance runner. He has completed 25 marathons as part of his mission to finish a marathon in each of the 50 states.
RESOURCES
Arlan Hamilton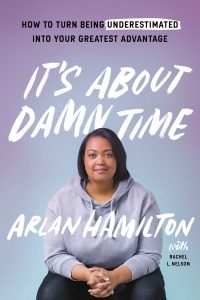 Arlan's forthcoming book, "It's About Damn Time"
(Amazon link)
Startup Podcast
"Arlan Hamilton: Silicon Valley, By Invite Only"
A six-part podcast series from Gimlet Media on Arlan and Backstage Capital.
Watch Arlan Hamilton's speaker reel as she shares her story of building a VC fund from the ground up while homeless.
---
Kathleen Stetson
"Why We Need to Redefine Startup Culture with Positive Mental Health Habits"
Data from the MIT delta v 2019 cohort shows that self-awareness helped entrepreneurs better manage the stress of launching a company.
---
Brad Feld
Brad Feld's Blog: "FeldThoughts"
Books by Brad Feld, including "Venture Deals," the title written by Brad that Arlan shouts out during the webinar.