What Are the Opportunities on the Other Side?
Tuesday April 14, 2020
We will get through this crisis. What will be areas of opportunity in a post-COVID-19 world?
James McQuivey

 is a Vice President and Principal Analyst at Forrester, a consumer behaviorist, and literally wrote the book on "Digital Disruption"

Jean Hammond is is an EdTech thought leader and the founder of LearnLaunch Accelerator
Or ... listen to the recording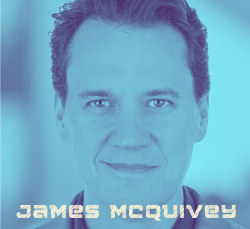 James McQuivey, Ph.D., is a vice president and principal analyst at Forrester. He literally wrote the book on digital disruption entitled "Digital Disruption: Unleashing the Next Wave of Innovation."
James tracks and defines the power and impact of digital disruption on traditional businesses. His consumer models identify the ways consumers have embraced digital experiences and platforms, and his strategy models help companies prepare to serve those consumers. He applies this knowledge to a wide variety of industries, from consumer media to consumer technology, from financial services to retail and consumer products.
In addition to keynoting at industry events and Forrester Forums, James is routinely sought after for comment by such publications as The New York Times and The Wall Street Journal and can frequently be heard on National Public Radio and seen on television. James earned his Ph.D. in mass communication research at Syracuse University. He also holds an MBA with an emphasis in marketing.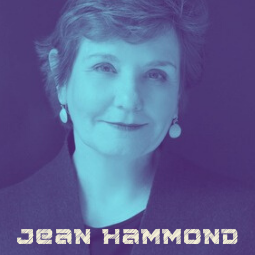 Jean Hammond is an angel investor and the founder of LearnLaunch. She is an active angel investor usually focusing on early stage high tech start-ups. and a serial entrepreneur.
She was a founder of the Boston branch of Golden Seeds (focused on investing in women-managed businesses) and a member of Launchpad and Hub Angels.
In addition to TenMarks, Jean serves on the boards of The Technology Capital Network, Thompson Island Outward Bound, TenMarks, and Boston Rising. Her entrepreneurial activities include co-founding and managing Quarry Technologies and AXON Networks and following 3Com's acquisition of AXON, focusing 3Com's WAN strategy.
RESOURCES
James McQuivey
Blog:
Video:
Jean Hammond
Articles:
Website: