Corporate Entrepreneurship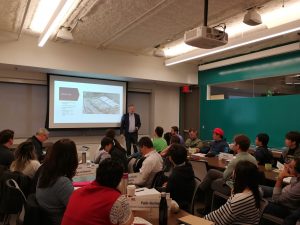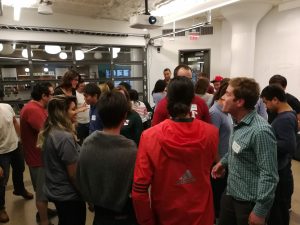 CORPORATE ENTREPRENEURSHIP
15.369 Fall 2018 – Tuesdays 4:00 – 6:30 pm, Room E40-163
9 units (3-0-6)
PRE-REQUISITES
No pre-requisites or co-requisites.
MAXIMUM CLASS SIZE
Class size will be limited to no more than 35 students. This class will not be open to listeners.
OVERVIEW
In this dynamic and interactive class, we will explore the challenges that organizations face in  being entrepreneurial. We will then review a toolbox / framework that will help you become a positive change agent in such an environment. Lectures will be complemented by carefully selected guest speakers drawn from multinational corporations, industrial companies, recently successful startups, financial institutions, governments, non-profits, military and academic institutions. You will form teams and do a focused research project on an organization of your choice. You will learn practical skills and tools that will help you succeed in your future corporate entrepreneurship ventures.
KEY TOPICS
In the course of the semester, we will cover the following topics in corporate entrepreneurship:
Framing the challenge of corporate entrepreneurship
Diagnosing problems in innovation and entrepreneurship in an established organization
Exploring the tools that organizations have successfully deployed in various settings
Seeing how these tools work in action in success stories drawn from the field
Pulling it all together: Becoming a change agent in your future organization
TEAM PROJECT
Students will form teams (3-5 per team) and do an in-depth analysis of an organization of their choice. That organization might be a business, a non-profit, a government agency, or any other existing organization.  The emphasis in this course is how to help existing organizations learn to be innovative and entrepreneurial, regardless of their history and size.
CLASS FORMAT
Classes will generally follow a multi- segment structure:
Segment 1: Faculty lecture or guest speaker (75 min)
Dinner break (15 min)
Segment 2: Moderated discussion or team project (60 min)
INSTRUCTORS
Bill Aulet
Professor of the Practice & Managing Director of the Martin Trust Center for MIT Entrepreneurship
Elaine Chen
Senior Lecturer and Entrepreneur-in-Residence, Martin Trust Center for MIT Entrepreneurship
TEACHING ASSISTANTS
Josh Creamer
IDM 2020, MIT Sloan School of Management
Pete Horgan
MBA 2019, MIT Sloan School of Management