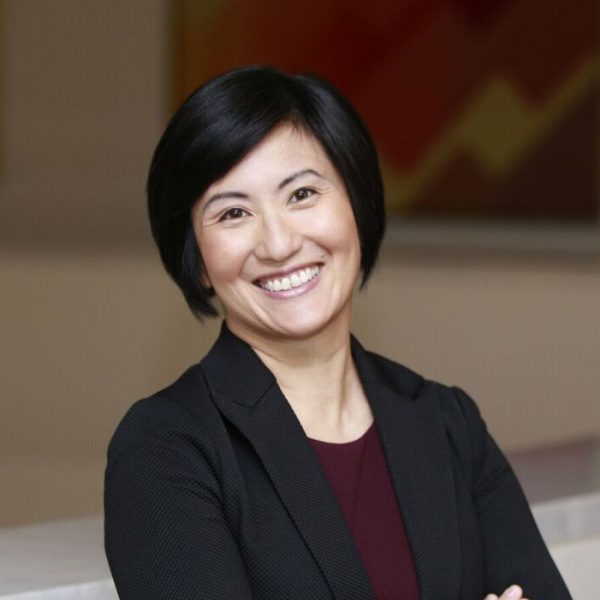 Elaine Chen
Elaine is a startup veteran, product strategy and innovation consultant, and author who has brought numerous hardware and software products to market. As Founder and Managing Director of ConceptSpring, Elaine works with innovative teams to help them define and build new products and services with the speed and agility of a startup. Clients span diverse industries, including healthcare IT, industrial automation, robotics, consumer electronics, retail innovation, fintech, and more. She is the author of the book, "Bringing a Hardware Product to Market: Navigating the Wild Ride from Concept to Mass Production."
As the VP of engineering and product management at several startups, including Rethink Robotics, Zeo, Zeemote, and SensAble Technologies, Elaine has built, grown, and nurtured several technical organizations from the ground up. She is a co-inventor on 22 patents to date, and has managed IP portfolio strategies for numerous organizations. Elaine's experience spans multiple industries, including consumer electronics, robotics, industrial automation, IoT, CAD/CAM, retail and supply chain software, and healthcare IT.
Elaine has been working with students at MIT since early 2011. She is an Entrepreneur-in-Residence and Senior Lecturer at the Martin Trust Center for MIT Entrepreneurship and the MIT Sloan School of Management. She designs, develops, and teaches courses and programs in entrepreneurship and primary market research, coaches students on a one-on-one basis, and works tirelessly to scale up educational support for entrepreneurial students. She built the Trust Center's First Time Founder Knowledge Base from the ground up. In June 2016, she received the Monosson Prize for Entrepreneurship Mentoring from Sloan in recognition of her contributions to foster entrepreneurship education at MIT. She was recently selected by the American Academy for the Advancement of Science (AAAS) and the Lemelson Foundation to serve as one of eight Invention Ambassadors for 2017-2018 to inspire, inform, and influence thought leaders and the global community about innovation and invention via speaking engagements.
Elaine is a thought leader and has been featured in Xconomy, TechCrunch, Forbes and Fortune. She regularly blogs about topics in leadership, entrepreneurship, and corporate entrepreneurship. She is active in the community and a sought after speaker. She serves on the Board of the MIT Enterprise Forum of Cambridge, a non-profit organization serving all entrepreneurs in the greater Boston area. Her most recent speaking engagements include a keynote address for the Tourism Innovation Conference 2nd Edition – International Conference in Lisbon, Portugal, a talk about passion at the AAAS, a talk about haptic inventions for the IBM Academy of Technology, and an executive workshop on entrepreneurship and corporate entrepreneurship in Thailand for top business owners and government officials in CLMVT countries (Cambodia, Laos, Myanmar, Vietnam, and Thailand).
Elaine holds a BS and an MS in mechanical engineering from MIT.
return to affiliated faculty