The Sector Practice Leaders Program recognizes that each industry presents unique challenges for entrepreneurs and focuses resources to help students succeed in these fields.
Email the Sector Practice Leaders
spl_help@mit.edu

Sector Practice Leaders (SPL) help to address the unique challenges different industries present to entrepreneurs. While broad-based entrepreneurship education is useful, there is an additional need to provide knowledge to address key obstacles faced when starting companies in specific industries.
Our SPL program focuses on five different industries. Student leaders for each sector were selected through a competitive process to develop plans and implement comprehensive, integrated, and cutting-edge programs such as advanced classes, active student clubs, annual conferences, business plan contests, hackathons, regular social events, guest speakers, and more.
Meet Our Sector Practice Leaders for the 2017-18 Academic Year:
Creative Arts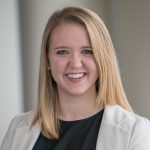 KAITLIN TERRY
Kaitlin is a second-year MBA student at MIT Sloan. At MIT, she directs the annual Creative Arts Competition, a multi-stage entrepreneurship competition for new ventures in the creative arts, and regularly rocks out as a singer with the Rolling Sloans, the favorite cover band of the Sloan School. During the summer of 2017, Kaitlin worked in strategy and business development for Disney Theatrical Group on Broadway. Prior to MIT, Kaitlin was a management consultant in both the non-profit and corporate sectors at Monitor Institute / Monitor Deloitte. She received her B.A. from Harvard University, where she studied History and Literature.
EdTech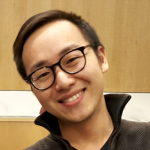 GEORGE MU
George Mu is dedicated to solving the problems that stand in the way of children reaching their full potential. He has been privileged to work with leading education non-profits, school networks, foundations, investors, and governments on their challenges related to impact, strategy, growth, design, funding, and execution. As an MBA at Sloan, George seeks to adapt the lessons and practices of the world's most innovative enterprises to the challenges and opportunities in education. He is also a Co-President of the Education Club, works closely with Learn Launch on their efforts to support and accelerate EdTech entrepreneurship, and organizes the Learning Analytics Competition.
Energy & Water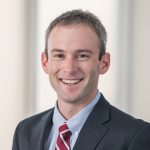 MICHAEL EASTON
Having grown up in New Zealand, Michael developed a passion for sailing, which has guided his career to date working in the clean tech industry. After starting his own wind turbine company, working for a German wind farm developer, and creating new technologies for water purification equipment, Michael returned to the water in 2015 as a full-time sailor as part of the United States Sailing Team in order to pursue his dream of being an Olympian. He finished a close second at the 2016 U.S. Olympic selection trials and came to MIT Sloan so he could transition from sailor / engineer to businessman / engineer / sailor. After graduation, Michael plans to pursue his interests in high-impact technology, sustainability, and entrepreneurship.
FinTech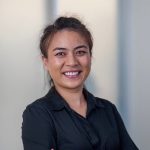 JAIDA YANG
Jaida Yang is an MBA candidate at MIT Sloan with a focus on venture capital, entrepreneurship, and innovation. At MIT, Jaida has been actively involved in the FinTech entrepreneurial landscape, serving as co-president of the FinTech Club. This past summer, she worked at Solvay Ventures looking at early-stage ventures, and IDG Capital investing in growth-stage FinTech companies. Prior to MIT, Jaida worked at Marathon Venture Partners in China covering FinTech, and at J.P. Morgan with its derivatives business. Jaida received her B.S. from Cornell University, where she studied Chemical Engineering.
Healthcare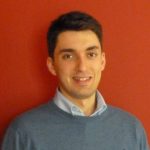 GREG EKCHIAN
Greg Ekchian is a PhD student in the Department of Materials Science and Engineering. In his research, Greg focuses on the development of injectable materials for long-term in vivo monitoring of oxygen and pH to guide treatment of diseases including cancer and injuries to tissue vascularization. He is also passionate about transitioning new technologies from the lab to the clinic to improve patient outcome, achieve wider access to healthcare, and make treatment more efficient. Greg is the returning healthcare sector practice leader from the 2016-17 academic year and is looking forward to building on the momentum from his first year in the role.