The Sector Practice Leaders Program recognizes that each industry presents unique challenges for entrepreneurs and focuses resources to help students succeed in these fields.
Sector Practice Leaders (SPL) help to address the unique challenges different industries present to entrepreneurs. While broad-based entrepreneurship education is useful, there is an additional need to provide knowledge to address key obstacles faced when starting companies in specific industries.
Our SPL program focuses on five different industries. Student leaders for each sector were selected through a competitive process to develop plans and implement comprehensive, integrated, and cutting-edge programs such as advanced classes, active student clubs, annual conferences, business plan contests, hackathons, regular social events, guest speakers, and more.
Meet Our Sector Practice Leaders for the 2016-17 Academic Year:
Creative Arts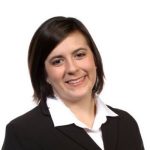 HELEN SMITH
Helen Smith is a 2017 MBA student at MIT Sloan by day, abstract expressionist painter by night. At Sloan, Helen is thrilled to explore her passion for creative arts entrepreneurship and emerging technologies across the Institute. She is Co-Chair of the Hacking Arts Festival and is an active Senator and member of the Presidential Advisory Cabinet for President Rafael Reif. Prior to business school, Helen was a management consultant for BCG in Indonesia and a research assistant in West Africa and South East Asia. Helen has a degree in International Affairs from the University of Georgia. 
JACOB LOEWENSTEIN
Jacob is a second-year MBA at MIT Sloan, where he co-founded VR@MIT, which is dedicated to fostering VR/AR/MR entrepreneurship. He has also helped organize the Hacking Arts conference the past two years. Last summer he spearheaded VR/AR business development and strategy projects for Samsung Global Innovation Center. Prior to MIT, he worked in revenue strategy and business development at BuzzFeed and as an internal management consultant at Bridgewater Associates. Jacob received his BA from Princeton University, where he studied German Culture and Politics.
EdTech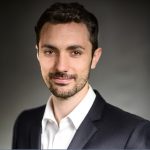 GUILLERMO ALBA
Guillermo Alba is a second year MBA at MIT Sloan and an active member of the EdTech community at MIT. Prior to Sloan he worked for the Office of Digital Learning Incubator, setting up the Analytics Department for the online entrepreneurship courses from MIT, the most popular course on edX. He was also Co-President of the Education Club at Sloan and has worked with different startups in education projects in Latin America. Guillermo studied electronic engineering as an undergrad and has worked in Japan, France, and Brazil in the implementation of technology projects for different clients in the FinTech industry. 
Energy & Water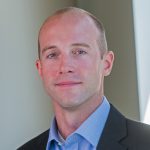 RYAN MACPHERSON
Ryan Macpherson is an MBA student at MIT Sloan with a focus on the intersection of entrepreneurship, technology, and finance. At MIT, Ryan has been actively involved in the energy entrepreneurial landscape, having co-led the 9th annual MIT Clean Energy Prize and its award of $225,000 to student ventures. In summer 2016, Ryan developed and launched Autodesk Foundation's climate change investment thesis and led four seed-stage investments in a wide array of energy technologies.  Prior to graduate school, Ryan served as a lead engineer for a nonprofit government advisory firm in Washington, DC, helping both defense and civilian agencies achieve more sustainable, resilient, and cost-effective buildings through deploying cleantech innovations at scale. Ryan holds a B.S. in Civil Engineering from the University of Virginia. As a Sector Practice Leader, Ryan is most excited to investigate new financial structures to better support the transition of new innovations out of the academic setting, and to serve as a community conduit within MIT's robust energy and water entrepreneurship ecosystem. 
FinTech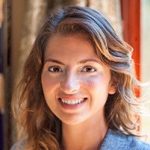 PRISCILLA KOEPKE
Priscilla Koepke is an MBA candidate at the Sloan School of Management where she serves as FinTech Sector Practice Leader at the Martin Trust Center for MIT Entrepreneurship and Co-President of the FinTech Club. She is also a researcher at the Interdisciplinary Consortium for Improving Critical Infrastructure Cybersecurity (IC3) with a focus on cyber threat information sharing. Prior to Sloan, Priscilla served in senior staff roles on Capitol Hill first as Professional Staff Member for the House Foreign Affairs Subcommittee on Asia and the Pacific and later as Legislative Director for the Subcommittee Chairman. In these roles, she managed key issue areas such as human rights, national security, trade, and foreign assistance for the region. Prior to that, Priscilla worked as an intelligence analyst at the Department of Defense covering global financial and economic policy developments. Priscilla is a graduate of Loyola University of Chicago, the National Cryptologic School, and the Air Force Command and Staff College.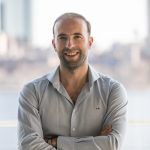 ARTURO MORENO
Arturo Moreno is pursuing an MBA at MIT Sloan with a focus on venture capital, entrepreneurship and innovation. He previously graduated in both Business Administration and Law from Universidad Carlos III Madrid. At Sloan, Arturo joined the investment team at Bessemer Venture Partners where he focused on early-stage investments at the intersection of technology and traditional service models. He entertained problem-solving with founders to decrypt the fundamentals of the platform, market, and competitive advantages that drive business models built on top of cutting-edge technology. As a Sector Practice Leader at the Martin Trust Center, he feels inspired to work with entrepreneurs interested in building their companies in the FinTech and e-commerce spaces and to help founders with early decisions and finding the needed resources across campus.
Healthcare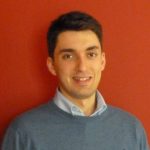 GREG EKCHIAN
Greg Ekchian is a PhD student in the Department of Materials Science and Engineering. In his research, Greg focuses on the development of injectable materials for long-term in vivo monitoring of oxygen and pH to guide treatment of diseases including cancer and injuries to tissue vascularization. He is also passionate about transitioning new technologies from the lab to the clinic to improve patient outcome, achieve wider access to healthcare, and make treatment more efficient.