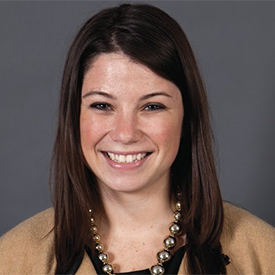 Carly Chase
Follow Carly on Twitter, on LinkedIn, and on her blog.
Carly Chase is an Entrepreneur in Residence at the Martin Trust Center as well as a Senior Lecturer at the MIT Sloan School of Management. She is also the Director of the MIT delta v accelerator.
After beginning her career at Goldman Sachs, Carly joined the NYC Economic Development Corporation under Mayor Bloomberg where she launched and ran a number of programmatic initiatives aimed at making NYC a friendlier city for entrepreneurs to start and grow their companies. At the end of the administration, she left to launch and run Boulder-based startup PivotDesk's NYC office until the company was acquired at the end of 2016. Since then, she has worked within a number of startups in various product development, marketing, and business development capacities.
Her work at MIT's Martin Trust Center for Entrepreneurship is wide in scope and, in addition to her work with delta v, includes serving as the Founding Managing Director of the MIT NYC Startup Studio, running StartMIT, overseeing the Trust Center's Membership Program for Organizations and New Frontiers of Entrepreneurship Symposium, coaching students, and teaching as a Senior Lecturer in Entrepreneurship at MIT Sloan. She also advises two early-stage companies, Dynocardia and SureStart, and is the co-founder of Crabwalk, an education and coaching company that builds career agility and is based on one simple principle: you don't have to walk in a straight line to move forward in your career.